West Coast Realty Group is a full-service real estate brokerage firm based in Burbank, CA. We specialize in Short Sale, residential, investment properties such as multifamily, land and note brokerage with services which include buyer and seller representation. We work with financial institutions, private and institutional clients and partner with local and national brokerage firms to achieve our success in today's market.
Our team of market-savvy professionals has over 20 years of combined experience and has the capacity and expertise to handle requirements of any size. Strong underwriting, powerful marketing and tough negotiations are among the skills which are most important when working in your best interest, as well as, a commitment to helping you achieve your investment goals and objectives.
Over the years, we have developed a philosophy which has brought us success and more importantly, happy clientele. Our philosophy is simple: Adding value while achieving trust and loyalty by providing the best service and empowering our clients in the ever-changing real estate climate.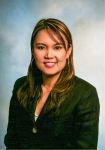 Alicia M. Tabalon
Realtor
License #01707392
Office: 818.531.4479
Mobile: 213.268.9209
Fax: 661.526.7602
Email: alice1899@hotmail.com
Visited 1084 times, 1 Visits today